Thomas G. Casto
Of Counsel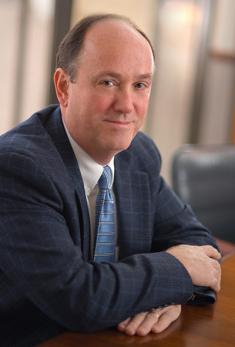 Practice Area:
Healthcare Law, Government & Admin Law
Practicing State:
West Virginia
Attorney Phone Number
(304) 345-2000 ext. 1007
Assistant:
Holly Gumbert
Assistant Email:
hgumbert@lewisgianola.com
Assistant Phone:
(304) 345-2000 ext. 1068
Thomas G. Casto is of counsel at Lewis Gianola PLLC. His primary practice is focused on health care law, providing legal counsel and representation to clients at administrative hearings and appeals. He serves clients throughout West Virginia (WV) from the Charleston office of Lewis Gianola PLLC.
Tom has practiced health care law for more than three decades. He was recognized by Best Lawyers® as the 2023 Charleston-WV "Lawyer of the Year" for Health Care Law, has been selected by his peers annually in The Best Lawyers in America® for Health Care Law since 2010, and was also selected as the 2019 Best Lawyers® "Lawyer of the Year" for Health Care Law in Charleston-WV.
Tom received a Bachelor of Arts degree from West Virginia University (WVU) in 1979 and his Juris Doctor degree from WVU College of Law in 1982. Prior to his career in private practice, he served as an assistant prosecuting attorney for Kanawha County. He is admitted to practice in WV by the Supreme Court of Appeals of WV and is also admitted to practice before the US District Court for the Southern District of WV and the United State Supreme Court. 
As a Charleston health care attorney, Tom's clients include hospitals, physician practices, and long-term care facilities. His areas of focus in health care law include the following:
Mergers and acquisitions;
Certificate of need;
Medicare and Medicaid regulations;
Hospitals and other health care providers rely on Thomas G. Casto's years of experience and knowledge in his dedicated practice areas to protect and develop their operations. If you need a health care attorney or a WV administrative appeals attorney, you can reach out to him at Lewis Gianola PLLC by calling (304) 345-2000, by completing the firm's online contact form, or via the contact information noted previously.
Bar Admissions
Education
Professional Affiliations
Recognitions and Awards         
Recognized by Best Lawyers® as the 2023 Charleston-WV "Lawyer of the Year" for Health Care Law
Selected by his peers annually in The Best Lawyers in America® for Health Care Law since 2010
Selected as the 2019 Best Lawyers® "Lawyer of the Year" for Health Care Law in Charleston-WV