Spencer D. Elliott
Senior Associate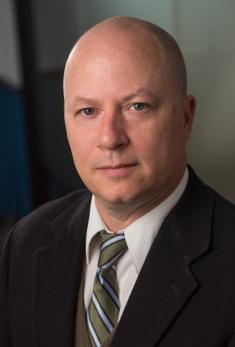 Practice Area:
Banking and Finance Law, Bankruptcy and Restructuring Law, Collections and Asset Recovery, Construction Law, Transactions and Contracts Law
Practicing State:
West Virginia
Attorney Phone Number
(304) 345-2000 ext. 1016
Assistant:
Karen Evans
Assistant Email:
kevans@lewisgianola.com
Assistant Phone:
(304) 345-2000 ext. 1030
About WV Commercial Bankruptcy Attorney Spencer D. Elliott
Spencer D. Elliott is a senior associate at the Charleston, West Virginia (WV) office of Lewis Gianola PLLC. His practice is focused on commercial law with an emphasis on commercial bankruptcy and debtor/creditor relations. As a WV commercial bankruptcy attorney, he routinely represents commercial debtors and creditors in chapter 11 reorganization proceedings in a wide array of industries.
Mr. Elliott has worked in private legal practice for more than two decades. Among other work, his experience includes:
Representation of chapter 11 commercial debtors;
Representation of lenders and other creditors in commercial bankruptcy matters;
Preference defense and litigation stay relief in numerous federal bankruptcy jurisdictions; and
State and federal court litigation of contract and related commercial rights issues.
A WV Commercial Bankruptcy Attorney for the Mineral Industry
Bankruptcy practice in the southern portion of West Virginia has allowed Mr. Elliott to further specialize his practice within the mineral industries, giving rise to a host of debtor/creditor relationships including real estate and mineral interests, heavy equipment manufacturers, lenders, and various suppliers of goods and services to the mining and related industries.
Collections and Asset Recovery in WV Bankruptcy and Finance Law
Mr. Elliott's legal practice includes various aspects of the law involving asset recovery, collections, and other debtor/creditor matters. He counsels and represents clients to help identify and implement solutions to issues that include the following:
Adversarial proceedings;
Asset recovery;
Contract collections;
Creditor's rights;
Debtor/credit disputes; and 
Mechanics liens.
Whether you need assistance with collections and asset recovery in WV bankruptcy proceedings or otherwise, Spencer Elliott has the skill set to help.
Spencer D. Elliott: WV Lien Enforcement Attorney
Mr. Elliott feels strongly that workers and materialmen should be paid for their time and labor. This is the motivating belief behind his work as a WV lien enforcement attorney. He finds his work in mechanic's lien enforcement particularly satisfying because he can apply his skills and knowledge to fight for the rights of those whose labor has not been properly compensated.
Education, Admissions, and Background
Spencer D. Elliott has a BA in political science with a minor in history from West Virginia State College (now West Virginia State University) and a JD from the West Virginia University College of Law. While in law school, he was awarded the Patrick Duffy Koontz Scholarship, served as assistant managing editor of the West Virginia Law Review, and was inducted into the Order of the Coif. Mr. Elliott is admitted to practice law by the Supreme Court of Appeals of West Virginia as well as before the US District Courts for the Northern and Southern Districts of West Virginia.
Before earning his JD and becoming an attorney, Mr. Elliott worked as a musician. Much of his time away from work is still spent enjoying pursuits and activities related to music.
Your WV Commercial Bankruptcy Attorney: Spencer D. Elliott
Bankruptcy and restructuring, banking and finance law, and collections and asset recovery require the dedicated service of an attorney with experience and integrity. You can trust that Spencer Elliott will address your commercial financial matters with the same care he would his own. Contact Mr. Elliott at Lewis Gianola PLLC in Charleston by calling (304) 345-2000 or completing the law firm's online contact form.
Bar Admissions
Education
Professional Affiliations
Representative Cases
Presentations and Lectures
"How to Navigate Litigation Stayed by Bankruptcy"