Sandra H. Kinney
Of Counsel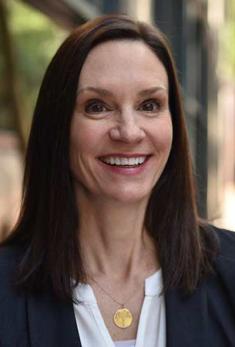 Practice Area:
Litigation and Appeals, Constitutional Law, Employment, Family Law
Practicing State:
West Virginia
Attorney Phone Number
(304) 345-2000, ext. 1014
Assistant:
Holly Gumbert
Assistant Email:
hgumbert@lewisgianola.com
Assistant Phone:
(304) 345-2000 ext. 1068
About West Virginia Litigation Attorney Sandra Henson Kinney
Sandra Henson Kinney is an experienced West Virginia litigation attorney serving as of counsel at Lewis Gianola PLLC. She has worked in public service, private practice, and non-profit settings, bringing a broad perspective to her legal practice. Organized, responsive, and diligent, Ms. Kinney makes client service her highest priority, always keeping in mind that her role is to meet her clients' needs.
An Experienced West Virginia Litigation Attorney
An attorney with 30 years of experience, Ms. Kinney has practiced extensively in litigation and appeals. She served in the Civil Division of the US Attorney's Office for the Southern District of West Virginia as an Assistant US Attorney and in the Civil Rights Division of the Office of the West Virginia Attorney General as an Assistant Attorney General. Ms. Kinney's experience also includes time in private practice with a focus on employment litigation.
Her practice as a West Virginia litigation attorney at Lewis Gianola PLLC includes representing clients in matters that include the following:
Administrative hearings and appeals;
Complex litigation;
Constitutional law, including civil rights, disability, housing discrimination, and race matters;
Employment law and litigation;
Insurance defense;
Landlord/tenant issues;
Medicare and Medicaid regulations;
Negligence;
Personal injury;
Premises liability; and
Torts.
Additionally, Ms. Kinney has experience in constitutional tort cases and cases addressing a parent's fundamental liberty interest in the care, custody, and control of a child. She has handled class actions and multi-district litigation. She has worked on various consumer litigation matters. Ms. Kinney also serves as local legal counsel in West Virginia for attorneys and clients in need of assistance with matters that fall within her geographic jurisdiction.
Extensive Knowledge of West Virginia Employment Litigation
Ms. Kinney focuses her practice on litigation in many areas in both state and federal courts. She has significant experience in West Virginia employment litigation and related matters, including employment discrimination cases, Fair Labor Standards Act (FLSA) claims, wage and hour disputes, and wrongful termination cases.
Employment litigation requires careful analysis of unique fact patterns and personalities. Ms. Kinney enjoys the work of quilting together witness testimonies and documentation to tell the stories of these cases. She also appreciates the opportunity to assist employers in improving employee management practices and interactions by providing counsel and representation related to human resources law, employment contracts, and more.
Practice as a West Virginia Family Law Attorney
In addition to her work in litigation, Sandra Henson Kinney also has considerable experience as a West Virginia family law attorney. In her family law practice, she offers clients seasoned representation in divorce, custody, and adoption cases across the state. She firmly believes that individuals should expect and receive high-quality counsel to resolve family legal issues and provides skillful representation in the family court setting.
Sandra Henson Kinney: Accolades, Education, and Admissions
The West Virginia University (WVU) College of Law and WV Executive honored Ms. Kinney as a member of the inaugural class of Lawyers & Leaders in 2017. That year, she also founded the West Virginia Women Attorneys (WVWA), the first bar association for women attorneys across the state. She served as the first president of the organization and currently serves as treasurer.
Ms. Kinney received her BA in government and philosophy with honors from the University of Notre Dame and her JD from the Indiana University Maurer School of Law. Moving to West Virginia after law school, she has devoted herself to advocating for the state's residents and businesses for 30 years.
Ms. Kinney, a member of the West Virginia State Bar, is admitted to practice law in state and federal courts. Her admissions include the Supreme Court of Appeals of West Virginia, the US District Court for the Northern District of West Virginia, the US District Court for the Southern District of West Virginia, the US Circuit Court of Appeals for the Fourth Circuit, and the Supreme Court of the United States.
Contact West Virginia Litigation Attorney Sandra Henson Kinney
Individuals and businesses across the state rely on Sandra Henson Kinney's deep legal experience and dedicated client service in addressing and resolving their legal matters and disputes. With three decades of experience and a personalized approach, she offers the knowledge and skill clients need, whether she is serving as a West Virginia litigation attorney or a West Virginia family law attorney. Contact Ms. Kinney at Lewis Gianola PLLC in Charleston to discuss your legal needs by calling (304) 345-2000 or completing the law firm's online contact form.
Bar Admissions
Education
Professional Affiliations
Recognitions and Awards