John F. Gianola
Associate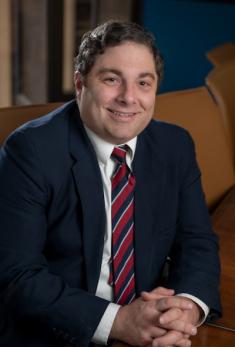 Practice Area:
Litigation and Appeals
Practicing State:
West Virginia, District of Columbia
Attorney Phone Number
(304) 414-9033
Assistant:
Karen Evans
Assistant Email:
kevans@lewisgianola.com
Assistant Phone:
(304) 345-2000 ext. 1030
About WV Litigation Attorney John F. Gianola
WV litigation attorney John F. Gianola, an associate at Lewis Gianola PLLC in Morgantown, WV, provides legal counsel and representation to clients for a range of issues and industries. In addition to his work in litigation and appeals, Mr. Gianola assists clients with legal matters related to bankruptcy and restructuring, collections, and foreclosure. He also serves as local counsel, providing valuable knowledge of the West Virginia (WV) judicial system to attorneys from other jurisdictions and those they represent.
John Gianola: WV Litigation and Appeals Attorney
Litigation and appeals can involve a wide range of legal matters, all of which create a heavy burden for individuals and businesses in their midst. Mr. Gianola is honored to be able to use his knowledge and skills for the benefit of his clients, protecting their interests whatever the case at hand may be. Whether a case is resolved outside of the courtroom or within it, helping bring cases to a successful conclusion drives Mr. Gianola to take on his clients' legal issues as if they were his own.
As a WV litigation and appeals attorney, John F. Gianola practices in the following areas:
Appeals;
Complex litigation;
Construction litigation;
Contract disputes;
Employment litigation, including wage and hour cases;
Energy litigation;
Estate litigation and will contests;
Insurance defense;
Medical malpractice defense;
Negligence;
Oil and gas litigation;
Personal injury, including auto accidents;
Premises liability;
Professional liability;
Real estate litigation;
Slip and fall cases;
Tax protests and litigation; and
Torts.
WV Commercial Litigation Practice
While his practice as a WV litigation and appeals attorney is broad in scope, John Gianola also has a depth of experience serving commercial clients in specific industries. WV commercial litigation can be complex and stressful for those facing it, with personal and business interests at risk. Business owners and professionals in the construction, real estate, energy, health care, insurance, and government sectors trust Mr. Gianola to provide the sound legal counsel and representation they need to work through legal disputes and move forward.
Additional Practice Areas Serves by John Gianola
In addition to his practice as a WV litigation attorney, Mr. Gianola also assists clients with legal concerns in the areas of bankruptcy, restructuring, collections, and asset recovery. He works to help his clients resolve and stabilize challenging financial situations and to recover the assets to which they are entitled.
Mr. Gianola's focus areas in bankruptcy, restructuring, collections, and asset recovery include the following:
Adversarial proceedings;
Business reorganization and restructuring;
Debtor/creditor matters;
Foreclosures;
General asset recovery and collections; and
Local/specialized counsel.
Education and Background of a WV Litigation Attorney
John Gianola earned a bachelor of science degree in computer science from West Virginia University (WVU) before attending and graduating with his Juris Doctor degree from George Washington University Law School. Before he began his career in law, he worked as a patent examiner at the United States Patent and Trademark Office (USPTO) in the networking and encryption art units.
When Mr. Gianola is not fighting for the interests of his clients, you are likely to find him cooking a big Sunday dinner for his family, enjoying WVU sports, or hiking the scenic trails of the Mountain State.
Contact WV Litigation Attorney John Gianola
When you are faced with legal issues that threaten the future of your career, personal life, business, or other interests, John F. Gianola will provide the trusted guidance and advocacy you need to resolve those matters and move forward. Contact WV litigation attorney John Gianola to schedule a consultation by calling (304) 291-6300 or completing Lewis Gianola PLLC's online contact form.
Bar Admissions
Education
Professional Affiliations
Representative Matters
Served as patent counsel for multiple fortune 500 companies
Handled multiple medical malpractice defense matters
Handled several habeas corpus matters
Fought for and defended large and small companies throughout West Virginia
Defended the United States against a claim of cruel and unusual punishment that was won at the 4th Circuit
Handled a contract dispute with a coal operator that included proceedings at both the WV Circuit Court and West Virginia Northern District Court level
Argued at the WV Supreme Court to fight for a small construction business' right to grow