Richard L. Gottlieb
Of Counsel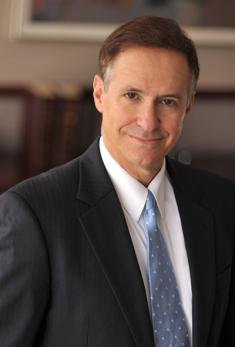 Practice Area:
Litigation and Appeals, Natural Gas/Shale
Practicing State:
West Virginia, Ohio, District of Columbia
Attorney Phone Number
(304) 345-2000 ext. 1008
Assistant:
Holly Gumbert
Assistant Email:
hgumbert@lewisgianola.com
Assistant Phone:
(304) 345-2000 ext. 1068
Richard L. Gottlieb is a Member of Lewis Gianola PLLC and is the head of the firm's natural gas practice. Mr. Gottlieb primarily represents oil and natural gas producers and other energy businesses in regulatory, litigation and commercial matters. Mr. Gottlieb was recognized by Chambers and Partners as a top attorney in Natural Resources Law. Mr. Gottlieb is also listed in Best Lawyers in America® for Energy Law and Oil & Gas and was named the Best Lawyers® 2013 Charleston, West Virginia Lawyer of the Year in Oil & Gas Law. He is also listed in West Virginia SuperLawyers® for Business Litigation and Energy& Natural Resources. Richard is recognized by Chambers USA as a ranked lawyer. Mr. Gottlieb is the West Virginia author for the Comparative Oil and Gas Law book published by the AAPL. It is the first nationwide comparison of Laws, Leasing, Exploration and Production.
He is a former counsel in the Office of Enforcement in the Federal Energy Regulatory Commission and was a senior attorney with Columbia Gas Transmission Corporation.
Mr. Gottlieb has managed and led complex, high-dollar commercial litigation cases representing energy firms, financial institutions and large corporations. He has represented:
Major natural gas producers in class action royalty disputes, other lease issues, contract cases and environmental and property damage claims.
Natural gas producers in regulatory and permitting cases before the West Virginia Oil and Gas Conservation Commission, the West Virginia Shallow Well Commission and the Coalbed Methane Review Commission.
Natural gas local distribution companies, telecommunication companies and other utilities before the Public Service Commission of West Virginia.
Lessors and lessees in mineral lease and joint operating agreement litigation and arbitrations.
Natural gas producers and developers investing in the acquisition of natural gas rights and development of the Marcellus Shale.
Brokerage firms, investment advisors, national banks and other lending institutions in federal class actions involving claims of fraud, misrepresentation, and violations of federal and state laws.
Mr. Gottlieb, after attending Warwick University in Coventry, England, received his bachelor of arts from Tulane University and his law degree from Washington & Lee University.
He is admitted to the West Virginia, Ohio and District of Columbia bars and practices before all West Virginia Federal and state courts.
Mr. Gottlieb is a member of the board of trustees and former officer of the Energy & Mineral Law Foundation and a member of the Legal Committee for the West Virginia Oil & Natural Gas Association.