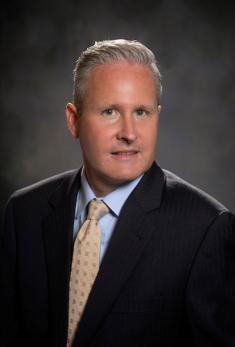 Practice Area:
Litigation and Appeals, Construction Law, Real Estate and Property Law, Bankruptcy and Restructuring Law, Investigations and Criminal Defense, Collections and Asset Recovery, Limited Video Lottery, Non-profit and Charitable Organizations Law, Professional Services Law
Practicing State:
West Virginia, Pennsylvania
Attorney Phone Number
(304) 291-6300
Assistant:
Linda R. Helmick
Assistant Email:
lhelmick@lewisgianola.com
Assistant Phone:
(304) 291-6300
About David Jecklin, Litigation Attorney in WV and PA
David Jecklin, a member of Lewis Gianola PLLC in the law firm's Morgantown, West Virginia (WV) office, is an experienced litigation attorney in WV and Pennsylvania (PA). He counsels and represents clients in multiple legal practice areas but always with the attention to detail and focus that clients appreciate. Mr. Jecklin's clients come to him with a range of distinct needs, and he finds great satisfaction in easing the emotional and personal burdens that accompany the legal matters he handles.
With nearly 20 years of experience, Mr. Jecklin leverages his knowledge, skills, and the support of a strong legal team to benefit his clients. And paralegal Linda Helmick, who has nearly 30 years of experience, and the team at Lewis Gianola provide the backing an attorney needs for success. Working together, Mr. Jecklin and his team prioritize kind, open, respectful communication, keeping clients aware of their cases' status and the approaches being used and providing the peace of mind they need.
David Jecklin: An Experienced Litigation Attorney in WV and PA
Litigation is burdensome for plaintiffs and defendants alike, no matter the issue at hand. Whether he is defending a client who is wrongfully accused or working to protect a plaintiff injured by the acts of another person or business, Mr. Jecklin feels fortunate to be able to provide the legal counsel and representation his clients need and deserve.
David Jecklin primarily assists clients with WV and PA litigation and appeals in the following areas:
Construction litigation;
Real estate litigation;
Car accidents;
Contract disputes;
Medical malpractice;
Negligence;
Personal injury;
Premises liability, including slip and fall cases;
Product liability;
Complex litigation; and
Torts, including toxic torts.
Experienced Representation for Construction Law Cases
Construction litigation and legal issues arise from a variety of circumstances. From construction accidents and defective construction to professional liability, mechanics' liens, and landslips, the potential implications of these cases for Mr. Jecklin's clients are significant. Whatever the situation involves, his clients know that they are entrusting their future to a dedicated and knowledgeable attorney.
Real Estate and Property Law Matters
In his practice of real estate and property law, Mr. Jecklin represents parties on both sides of landlord-tenant disputes, helping to bring these cases to a resolution that protects his client's interests. He also handles real estate and property cases that intersect with his other areas of service, including landslips, mechanics' liens, and premises liability.
A Trusted WV and PA Bankruptcy Lawyer
Individuals and business owners in financial distress are weighted with heavy burdens and stress. These clients need an experienced WV and PA bankruptcy lawyer who can assess their situation and recommend the best path forward.
As a WV and PA bankruptcy lawyer, Mr. Jecklin helps clients facing issues in bankruptcy and restructuring law, including the following:
Adversarial proceedings;
Asset protection;
Business reorganization and restructuring;
Creditors' rights;
Debt relief; and
Debtor-creditor issues and disputes.
Your Lawyer for Criminal Defense in WV and PA
Criminal charges introduce a unique threat to a person's life, liberty, and future. David Jecklin focuses his criminal law practice primarily on defending those who have been accused of misdemeanor and felony crimes. His practice as an attorney for criminal defense in WV and PA also includes helping individuals with a criminal record gain access to a clean record and fresh start through expungement.
A Litigation Attorney in WV and PA for Many Needs
Mr. Jecklin's legal practice touches many of the areas of law that lead to a courtroom. In addition to the practices discussed above, he also serves clients in collections, limited video lottery, and non-profit law with a focus on churches and other religious institutions. And his breadth of experience enriches his skills across all practice areas.
Prior to becoming an attorney, Mr. Jecklin was a full-time news and sports broadcaster with the West Virginia Radio Corporation and its properties, MetroNews and WAJR-AM in Morgantown, WV. He now balances this work with his legal career as a part-time sports broadcaster with the MetroNews Radio Network and is a co-host on High School Game Night, which has won multiple national and West Virginia broadcasting awards. In his time away from professional endeavors, he enjoys watching baseball, basketball, soccer, and other sports; spending time with family; and reading.
David Jecklin is passionate about his work as a litigation attorney in WV and PA because it allows him to help people through difficult challenges that they should not have to face without an advocate and counselor. Contact Mr. Jecklin at the Morgantown, West Virginia office of Lewis Gianola PLLC to discuss your legal matters by calling (304) 291-6300, emailing him at djecklin@lewisgianola.com, or completing the law firm's online contact form.
Bar Admissions
Education
Professional Affiliations
Order of Barristers, National Member
Recognitions and Awards
Selected to Super Lawyers® West Virginia Rising Stars in Personal Injury Plaintiff General, 2010
Selected to Super Lawyers® West Virginia Rising Stars in Bankruptcy and Creditor-Debtor Rights, Personal Injury Plaintiff General, 2009
Winner of the Baker Cup in the George C. Baker Moot Court Competition, 2003
Named Best Oral Advocate in the George C. Baker Moot Court Competition, 2003
Winner of the Best Radio Sportscast and Best Television Newscast, Students of Illinois News Broadcasters Association, 1991
Representative Cases
Representative Matters
Negotiated multiple settlements in wrongful death and medical malpractice cases
Represented defendants in multiple sexual assault and abuse cases