Christopher A. Barnum
Member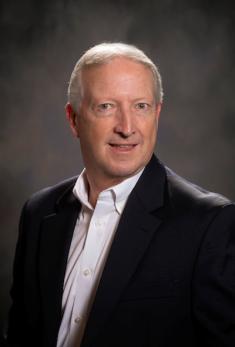 Practice Area:
Banking and Finance Law, Real Estate and Property Law
Practicing State:
West Virginia
Attorney Phone Number
(304) 291-6300
Assistant:
Denise Kennell
Assistant Email:
dkennell@lewisgianola.com
Assistant Phone:
(304) 291-6300
About WV Real Estate Attorney Christopher A. Barnum
Christopher A. Barnum, a member at Lewis Gianola PLLC's Morgantown, West Virginia (WV) office, is a WV real estate attorney with 37 years of experience. He serves residential and commercial clients, providing guidance and assistance with real estate financing, transactions, and related matters. Mr. Barnum's primary practice involves representing buyers and sellers in residential real estate transactions. He finds this work rewarding because it allows him to be a part of milestone moments in his clients' lives, like the purchase of a home for first-time buyers.  
Attorney Chris Barnum: WV Real Estate Legal Services
For nearly four decades, attorney Chris Barnum has helped clients navigate real estate and property law matters. His WV real estate legal services include counsel and representation for the various issues and transactions involved in buying and selling property, including the following:
Residential real estate transactions;
Real estate title and opinion;
Mortgages;
Commercial real estate and leasing;
Commercial banking;
Financial and secured transactions;
Property development;
Land use;
Easements and rights of way;
Mechanics' liens; and
Zoning laws and issues.
A WV Real Estate Attorney and Title Insurance Agent
Chris Barnum is a title insurance agent with Old Republic National Title Insurance Company and a member of the American Land Title Association. His professional affiliations also include membership in the West Virginia State Bar, the Monongalia County Bar, and The West Virginia Bar Association, where he was a charter member of the Real Estate Lawyers Division.
Mr. Barnum shares his knowledge of real estate and property law through seminars and presentations to industry groups. His speaking engagements include a real estate business seminar for the National Business Institute (NBI); a real estate closings seminar for J.S. Walker Associates, KLM Properties, and Mountain Ridge Realty; a real estate law presentation for the Association of West Virginia Paralegals; a Real Estate Settlement Procedures Act (RESPA) reform seminar for the Morgantown Board of Realtors; and a presentation to a local real estate company on the aspects of contract preparation and residential title searches.
Education and Admissions of Attorney Chris Barnum
Mr. Barnum received his undergraduate degree in political science from Miami University in Oxford, Ohio. He also completed one quarter of studies at the University of Notre Dame London School of Economics in London, England before attending the Ohio Northern University Pettit College of Law, where he earned his Juris Doctor degree.
Providing WV real estate legal services to clients across the state, Mr. Barnum is admitted to practice law by the Supreme Court of Appeals of West Virginia, the US District Court of Appeals for the Northern District of West Virginia, and the US District Court of Appeals for the Southern District of West Virginia.
In his time away from work, Mr. Barnum enjoys golf, snow skiing, kayaking, and playing and officiating ice hockey. He is a seminar instructor and former WV State Supervisor of Officials for USA Hockey.
Contact WV Real Estate Attorney Christopher A. Barnum
Experience and industry knowledge allow Mr. Barnum to provide his clients with the highest level of WV real estate services. For assistance with residential and commercial property matters, contact WV real estate attorney Chris Barnum at Lewis Gianola PLLC by calling (304) 291-6300 or completing the law firm's online contact form.
Bar Admissions
Education
Professional Affiliations
Presentations and Lectures
Community and Public Service
USA Hockey

Seminar instructor

West Virginia State Supervisor of Officials