Ann R. Starcher
Of Counsel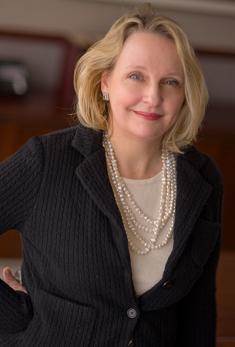 Practice Area:
Business and Corporate Law, Banking and Finance Law, Bankruptcy and Restructuring Law, Energy Law
Practicing State:
West Virginia
Attorney Phone Number
(304) 345-2000 ext. 1010
Assistant:
Karen Evans
Assistant Email:
kevans@lewisgianola.com
Assistant Phone:
(304) 345-2000 ext. 1030
About WV Business Attorney Ann R. Starcher
Ann R. Starcher serves as of counsel at Lewis Gianola PLLC in Charleston, West Virginia (WV). Her practice as a WV business attorney is focused on WV commercial transactions, including acquisitions, mergers, financing, and bankruptcy. With extensive experience handling legal matters in the energy, banking, and general commercial industries, Ms. Starcher provides her clients with exceptional, efficient counsel and representation.
A WV Business Attorney with Corporate Experience
Before becoming a lawyer, Ms. Starcher was a vice president of Citicorp North America, Inc. concentrating in corporate finance for highly leveraged transactions. Her work in this field served as a launchpad for her practice as a WV commercial transactions attorney and business lawyer, and it enables her to better understand the goals and perspectives of business clients.
Ms. Starcher has provided counsel as a WV business attorney for legal matters that include the following, among others:
Acquisition of mineral interests throughout the WV for investors, operators, and producers;
Acquisition of various assets from corporate bankruptcy debtors for sophisticated purchasers;
Financing transactions totaling more than $1 billion for a multitude of corporate entities representing both lenders and borrowers;
Negotiating and managing mergers and acquisitions of various corporate entities;
Advising on complex financing and capital structures for borrowers and equity investors;
Handling various corporate bankruptcy and receivership matters for creditors; and
Providing counsel and representation for general corporate and contractual matters.
Admitted to practice before the Supreme Court of Appeals of West Virginia, the US District Court for the Northern District of West Virginia, the US District Court for the Southern District of West Virginia, and the US Court of Appeals for the Fourth Circuit, Ms. Starcher has the professional experience and integral knowledge of commercial matters and the court systems that govern them to provide top-quality legal services to businesses.
Ann R. Starcher: A WV Energy Attorney and More
A member of the Energy & Mineral Law Foundation, Ms. Starcher serves commercial clients in the coal, oil and gas, and construction industries, among others. As a WV energy attorney, She assists clients in the industry and related fields with title and opinion matters, leasing and ownership, equipment financing and leasing, employment contracts, and other transactions that are integral to their operations and success.
Ms. Starcher's substantial experience in WV commercial transactions allows her to serve her energy and construction industry clients with great attention to detail, an organized approach, and the utmost efficiency.
Education and Background of a WV Commercial Transactions Attorney
Ms. Starcher received a Bachelor of Arts in business administration from Queens College (now Queens University of Charlotte) and was awarded her Juris Doctor from the West Virginia University College of Law. After law school, she served as a law clerk for the Honorable Ronald G. Pearson in the US Bankruptcy Court for the Southern District of West Virginia.
In addition to her involvement with the Energy & Mineral Law Foundation, Ms. Starcher is a member of the American Bar Association and the West Virginia State Bar Association, where she served on the Board of Directors from 2014 to 2015. She previously served as Vice Chairman of the Board of the West Virginia Jobs Investment Trust and on the Advisory Board of the West Virginia Capital Access Program.
Ms. Starcher is listed in The Best Lawyers in America® in the practice areas of Corporate Law and Mining Law. She has also received the AV-Preeminent peer-review rating from Martindale-Hubbell®.
Contact WV Business Attorney Ann R. Starcher
With an understanding of corporate law, financing, and commercial transactions from both the business and legal perspectives, Ms. Starcher is uniquely positioned to help WV businesses manage their affairs and meet their goals successfully. Reach out to discuss your legal needs with WV business attorney Ann R. Starcher at Lewis Gianola PLLC by calling (304) 345-2000 or completing the law firm's online contact form.
Bar Admissions
Education
Professional Affiliations
Recognitions and Awards         
Community and Public Service