Ramonda C. Marling
Member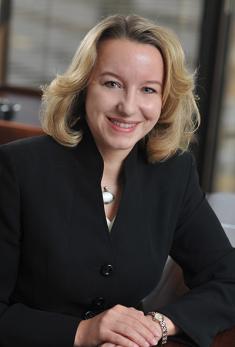 Practice Area:
Labor and Employment, Litigation and Appeals
Practicing State:
West Virginia, Ohio
Attorney Phone Number
(304) 345-2000 ext. 1009
Assistant:
Holly Gumbert
Assistant Email:
hgumbert@lewisgianola.com
Assistant Phone:
(304) 345-2000 ext. 1068
Ramonda C. Marling  primarily represents clients in litigation and commercial matters. Ramonda has been recognized as a Rising Star in West Virginia Lawyers® and as a Future Star in Benchmark Litigation. Ramonda has extensive experience in complex, high-dollar commercial litigation matters representing natural gas producers, pharmaceutical manufacturers, tobacco companies, mining companies and other large corporations. She has represented:
Major natural gas producers in litigation involving class action royalty disputes;
Pharmaceutical companies against class action, medical monitoring and product liability claims;
Tobacco companies in product liability matters;
Mining companies in contract disputes, employment and deliberate intent matters;
Mining companies in safety and health matters;
Coal broker in international contract dispute; and
Brokerage firms and investment advisors against claims of fraud, misrepresentation, and violations of federal and state laws.
Ms. Marling earned her undergraduate and law degrees from West Virginia University and was recognized as a Phi Beta Kappa scholar. Ramonda is a graduate of Leadership West Virginia and is a member of the Defense Research Institute ("DRI") as well as the West Virginia Defense Trial Counsel.
Ms. Marling is admitted to practice before the United States Supreme Court of Appeals, the West Virginia Supreme Court of Appeals, the United States District Court for Southern and Northern Districts of West Virginia.